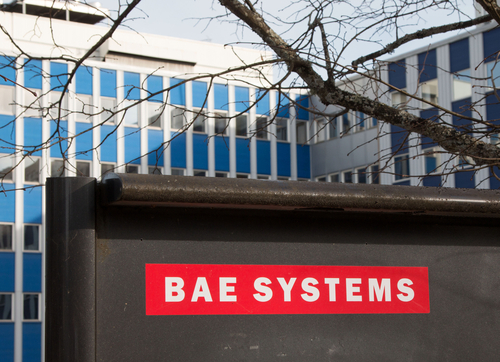 © Shutterstock
The Defense Advanced Research Projects Agency (DARPA) awarded a $14 million contract to BAE Systems this week for development of its Massive Cross Correlation (MAX) program.
That program is developing technology related to next-generation sensing, imaging and communications systems, and DARPA wants it for a new, smaller category of military platforms. Signal processing and computation form the heart of the endeavor, meant for analog correlators – a tool for comparing, contrasting and processing signals.
Current correlators are digital, and they are both the size of a briefcase and heavy in power usage. BAE has proposed options that would either maintain that same performance level or enhance it, while cutting system size down to that of a hockey puck. The company will explore the possibilities of an analog correlator with high dynamic range and wide bandwidth.
"Smaller and more efficient systems improve size, weight, power, and costs to allow for full-spectrum signal processing closer to the edge, or onto platforms operating in denied airspace," Bryan Choi, technology development director at BAE Systems' FAST Labs, said. "This disruptive analog correlator technology can result in enhanced decision making, allow mission-critical technology to be deployed on smaller platforms, and create a new category of systems."
If successful, BAE noted that the system could allow new capabilities such as synthetic aperture radar image classification and image formation, automatic target recognition, passive coherent location and jam-resistant communications in small form factor platforms. For this project, FAST Labs will subcontract work to and collaborate with the University of Minnesota.